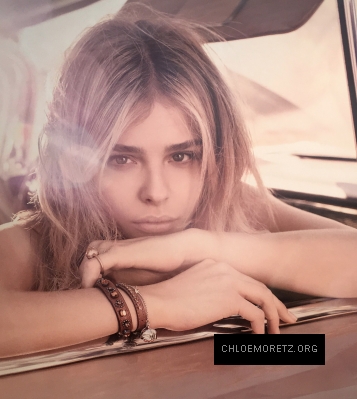 For the past two years, Chloë Grace Moretz has been the face of Coach, thanks to her all-American, natural-faced beauty. While she's been known to model some of the coolest Coach fashion pieces, Chloë's finally migrating towards the brand's beauty sector. It was announced today that Chloë will now also be the face of Coach's new fall scent, Coach the Fragrance. The scent captures the "spontaneous energy and cool of New York City," according to a company statement. Chloë's modern yet sophisticated beauty makes this campaign sound like a match made in heaven.
"To me, this perfume is everything I love about Coach. It's modern and happy. It perfectly captures the spirit, energy and excitement that Stuart has brought to Coach," Chloe said. She references Stuart Vevers, Coach's creative director, who says: "I wanted to create a fragrance that represents Coach's free-spirited attitude…a scent that is individual, authentic, and cool."
Images of the fragrance's bottle design have yet to be released, but we can share that it will include Coach's signature leather hangtag, their turn lock handbag closure, and the horse and carriage symbol emblazoned on the glass. Coach the Fragrance will come in an Eau de Parfum and Eau de Toilette, as well as an Eau de Parfum body cream and shower gel. The collection will be available this September.
Source: TeenVogue